My Fiance and I, always made the effort to see each other at least every other weekend but due to the Covid-19 pandemic, these plans changed. We found it even more crucial to make sure that we remained connected.
Below are some things you can do to keep the spark in your relationship going. Some of which we have done and some I have seen work well with others.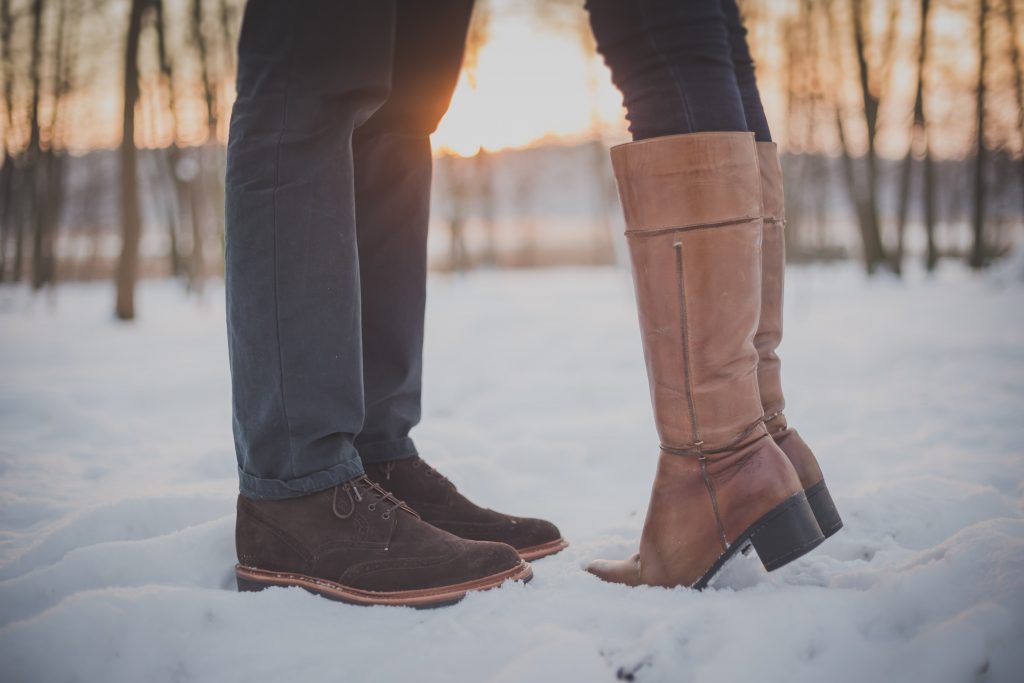 1- Virtual Cooking Together
It is great to pick up the phone and try out new or familiar recipes together. The best part is having fun with it in the kitchen. If it goes right… great! If it goes unpredictably wrong… still great! You can laugh it off together! We would consider ourselves foodies so this is definitely a fun experience on both ends.
2- Sending Postal Flowers
It is possible to send flowers directly through the post box whilst avoiding postman contact. Services like bloom & wild have a large selection of fresh flowers online that can be sent directly via post. This can really make the person on the receiving end smile. Being in quarantine means you have no excuse to not water your plants. So keep them watered and alive!
3- Amazon Wishlist Gifting
It is so easy to make a wishlist these days and don't think it has to be for weddings, anniversaries or baby showers alone. This has become very popular in the last few weeks as a way to boost friends & families' morale at home. For example favourite books can be sent with a cute message to show that you are thinking of them. The other week I broke my only surviving iphone usb charger and so when E had organised a next day delivery via amazon to my address… I was super impressed.
4- Relationship Counselling
This is something that is not only needed if your relationship is on the rocks; It can be at any stage to be honest with you. Counselling with others can be very refreshing, making you think of different aspects to strengthen your union. You may think you know all there is to your relationship but you will find out that is not the case. I personally feel it is something that leaves you with more topics to discuss later on with each other.
5- Make Time
This is extremely important. Even in a time where you may feel you have more time on your hands, your routine will be different. So the automatic gaps in your routine may be filled with lie ins or extra conference calls. Make sure to communicate with each other so they know you still care. We have random check ups with each other daily even if we know one may be very busy. You have to get the balance right as there is such thing as too much and too little. Morning and evenings are always set aside for each other but everyone will have their own unique systems in place. It may be a bible text, a funny GIF or silly youtube link. There is always time for those 🙂
6- Online Date Night
Why should date nights stop in isolated quarantine apart? If you are like me, you will like to dress up and feel pretty sometimes. This is a great time to get out of your PJ's, pick a date-night time, make a quick meal on each end and video call each other. Catch up with each other as you would on a real date night. Maybe even get a takeaway or treat the other to a delivery. You can be as spontaneous as you choose to be. Last week we had a virtual date night with Gary Chapman who wrote the 5 Love Languages book which was different, but informative and very lovely. Why don't you try something different?
7- Send Text of Encouragement
It does not take too long to send a quick text of appreciation or encouragement. If your love language is words of affirmation, this will be well received. It can be a bible text that you think is relevant, a poem, an instagram post etc. Encouragement is always a positive thing and will give your other half a boost.
8- Plan Future Plans
It cannot harm planning for when you both see each other again and so planning for the future is something you can do. In our case we are planning a wedding which I can tell you, has been a rollercoaster. It has been a mixture of "it will be fine" and "oh no panic panic!". However it is an advantage that one of us is very calm and one is a stress head. So we keep the balance eventually. Some may plan which holidays they will go on next, or even the next place they will eat out together. It is healthy stay positive and plan ahead.
9- Pray Together
Pray together and grow together. Times apart can be hard and depressing but after praying together, your heavy heart can feel so much lighter… I can testify. Never give up on God as he will not give up on you. It is also another bonding time which can be done together thanks to technology.
10- Share your feelings
You should always be open and honest with your other half. Being vulnerable with each other is great and you should share your feelings, thoughts, cares and fears with each other. You will definitely remain close if you keep this up.
The main thing is you want to stay close to each other and not drift away so these are all great ways to stay connected. If you have any others tips and tricks… please share 🙂
Joanna